…of The Fabric of Oxford and The Sonic Wardrobe Build.
…of joyous knitted banana-ness.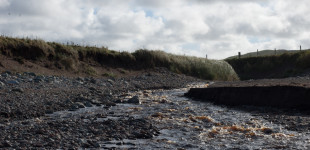 …of bringing the magic of Shetland back to Reading.
…of a super, super day spent in Northmavine with Hazel.
…of three lovely little ducks.
…of birthday parties then and now.
…of a very weird week chez KNITSONIK.
…of finding the fabric of Oxford.
…of presenting the KNITSONIK Stranded Colourwork Sourcebook at WOOLFEST 2015.